Event: Fall Banquet with Rich Hatfield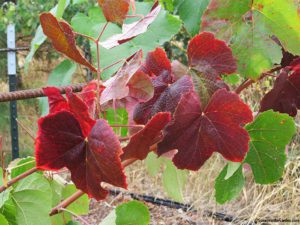 There's an event coming up that I wanted you to know about: it's the Spokane County Master Gardener fall banquet. This year, the keynote speaker is Rich Hatfield and his presentation promises to be excellent!
The banquet will be held on Thursday, Nov. 2 at the Lincoln Center, located at 1316 N. Lincoln St. Doors open at 4 p.m. Dinner will be served at 6 p.m., followed by Rich's presentation at 7 p.m. More details on the banquet in just a bit.
But first let me tell you why we are so excited about having Rich Hatfield this year. Rich is the senior endangered species conservation biologist with the conservation organization, the Xerces Society for Invertebrate Protection.
He is going to speak about the listing of the rusty patched bumblebee on the endangered species list, and his work and research, and about pollinator decline.
This is a topic we should all want to know more about so we can educate others and make our own gardens a hospitable place for all types of pollinators… not to mention our communities. It's so important.
I haven't heard Rich speak before but have been told he is excellent and very passionate about conservation work. I'm really looking forward to his presentation.
Now for the rest of the details about this banquet. First of all, everyone is welcome! You don't have to be a Master Gardener or even a member of the Master Gardener Foundation of Spokane County (although it will give you discounts at many of the special events put on by the Foundation).
There will be a meet-and-greet with Rich between 4 and 6 p.m. A silent auction will also be taking place, with awesome goodies you will definitely want to bid on. (I even donated some cool garden goodies for one of the auction items) The catered dinner will be extra delicious (I can attest to that from previous years' banquets!) and there will be a "dessert dash" which is a fun way to get a fabulous dessert while raising money. And last but not least, the 50/50 raffle gives you a chance to win big bucks. Not familiar with a 50/50 raffle? Everyone who donates even the smallest amount of money (let's say one dollar, for example) has a chance at winning half the total donated! So if the pot contains $300, you and the Master Gardener program each win $150. Woohoo!
Tickets for the banquet cost $40 per person and can be purchased here. Additional information about the banquet is located on the Master Gardener Foundation of Spokane County website.
If you live in this region, I do hope you can attend the Fall Banquet. It has something for everyone and is an important fundraiser for the Spokane County Master Gardener program.