About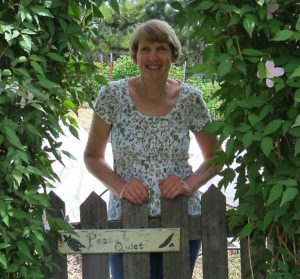 Hello! My name is Susan Mulvihill and I am passionate about gardening. I've been writing garden columns for the Sunday edition of The Spokesman-Review for many years and am the co-author of Northwest Gardener's Handbook.
Since 2002, I've been a Spokane County (Wash.) Master Gardener and am a longtime member of the Association for Garden Communicators.
It is my belief that everyone should be able to grow a garden, and toward that end, I've dedicated this website, my columns and my life to teaching others how to do just that!
My main interests are growing vegetables and fruits organically, watching the birds that visit our garden, and pursuing both botanical and wildlife photography.
One of my favorite ways of reaching gardeners has been through my how-to videos on a wide variety of topics. You can find an index of them in my Videos section.
If there are topics you are interested in learning about, please don't hesitate to drop me a note at Susan@susansinthegarden.com.
*****
Copyright information: All material on Susan's In the Garden (www.susansinthegarden.com) is copyrighted and may not be reproduced without express permission from the author, Susan Mulvihill. This includes the information in all posts and accompanying photographs.
To request permission, send an e-mail to Susan@susansinthegarden.com, along with the following information:
Which post you are interested in obtaining permission to reproduce
The specific use for the post
Information about the audience you will be targeting
Please note that many of the photos on this website are available for purchase. For details, send an email to the above address. Thank you for respecting my work by following this copyright policy.