Travel Stories: Gardens of England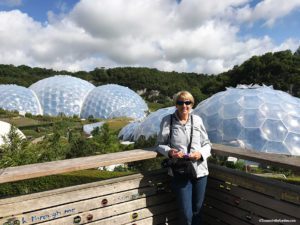 Today's a two-fer! Not only is my garden column in today's edition of The Spokesman-Review, but there's also my Travel article on our recent trip to England. In it, I share my experiences while visiting several wonderful gardens along with a tip on how to get in as many gardens as possible without having to pay admissions fees! Here's a link to it: Gardens of England: Too many choices for one trip.
When you follow the link, you'll also notice a gallery of the photos I submitted to accompany this article so be sure to click your way through them.
In a nutshell, we flew into London, rented a car (yes, my husband Bill is very brave!), and headed south to Royal Tunbridge Wells. After a few days, we slowly headed west to Salisbury, Plymouth and Cornwall, then north to Bath and Stratford-upon-Avon, before heading back to London. It was an amazing trip!
And I'll tell you what, those Brits sure know how to grow fabulous gardens. I hope you'll enjoy the article and, perhaps, put some of the gardens on your bucket list.