July 3 column: Coeur d'Alene Garden Tour preview

Can you believe it's July already? I can't. But I have to admit one of the things I always look forward to in July is the Coeur d'Alene Garden Tour. This year's will be held next Sunday (July 10) from 11 a.m. to 4 p.m. and it will feature 6 beautiful gardens.
Here's a link to my column in today's edition of The Spokesman-Review: CdA garden tour invites visitors into the whimsical world of Dalton Gardens property. It's a preview of the tour so you can get an idea of what you'll see.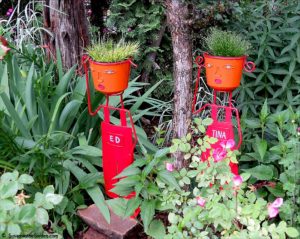 Last week, I visited the garden of Tina and Ed Hood, and boy are you in for a treat! They live on an acre in Dalton Gardens and you will have so much fun wandering along the pathways and trying to take in all the sights and sounds.
The Hoods have a fun sense of humor, so have incorporated a lot of whimsical touches in their garden. They also have several water features and beautiful plantings throughout.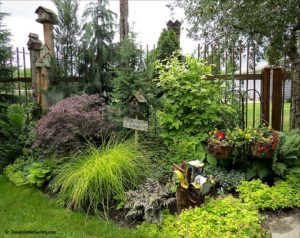 The addresses of each garden are in my article, along with where you can purchase tickets ahead of time. As usual, you'll also be able to purchase tickets at any of the tour gardens on the day of the tour. You can also find more information on the Coeur d'Alene Garden Club's website.
I'm really looking forward to it and hope to see you along the way!