Pollinator Event

As you know, I've been writing about attracting pollinators to my garden lately. Well, there's a fun family event coming up that focuses on the amazing pollinators around us.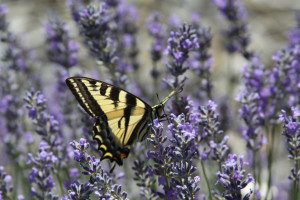 The Friends of Manito are holding this event next Saturday, June 4, from 10 a.m. to 12 noon in Manito meeting room, located just east of Manito Park's Gaiser Conservatory. I'm letting you know about this event early enough so you can mark your calendars and also pass the information along to family friends.
Here's what will take place:
The South Hill Public Library will have books on caterpillars, bees, moths and butterflies available for checking out. Storyteller Susanne Miller will read "The Very Hungry Caterpillar" by Eric Carle.
Children will have the opportunity to make several pollinator crafts.
Adults get to make a bee hotel (very cool!).
Jennifer Hamilton, from the Inland Beekeepers Association, will have an observation honeybee hive on display. Visitors can view eggs, larvae, brood and (with a little luck) see the queen bee up close.
Scott Smith the Nature Smith will bring his large, live moths for careful handling. He will also bring cocoons, live caterpillars (if available) and other fascinating preserved insects.
There will be highly-magnified and detailed insect wings projected onto a screen.
Attendees will have the opportunity to purchase host plants for caterpillars and nectar plants to attract and nourish butterflies.
What a great opportunity for kids and adults alike to learn about the amazing lives of pollinators! There is a suggested donation of $5 for this event.
For more information, visit www.thefriendsofmanito.org. This event is open to the public.