Oct. 1 Column: Season Wrap-Up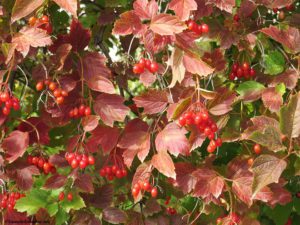 Today is a bit of a milestone for me: every season, I write 33 columns so this is #33 and I've paired it with video #33! Wow. So today is a season wrap-up, yet I also want to reassure you that I will continue to post to my blog and Facebook page since there's still plenty of gardening topics to write about! This is just the end of my columns in The Spokesman-Review for the 2017 growing season.
In today's column, I looked at how our vegetable garden performed and the challenges I (and likely the rest of you) faced. Here is a link to it: As season wraps up, make notes for next year.
I plan to put together a "report card" on the different vegetable varieties I grew and will post it later this week.
In the meantime, here is this week's installment of "Everyone Can Grow A Garden!" I cover pruning roses, dividing perennials, pruning raspberry canes, which vegetable crops will tolerate light frosts, and how to harvest, cure and store winter squash and pumpkins. (yup, that's a lot to cover!) And please note there's a correction down below the video.
Correction: I don't ordinarily need to do this but I wanted to clarify something I mentioned in the video while talking about fall-bearing raspberries. They typically will bear fruit for the first time in the fall and then again in the spring; and then the cane dies. That's why I don't cut any fall-bearing canes down to the ground until the spring since it can be hard to tell which time of year an old cane produced berries. So by waiting until the spring, I can see if a cane is going to sprout new green growth. If it doesn't, it gets cut down to the ground. I apologize if I wasn't very clear about this!