Aug. 20 Column: When to Harvest Vegetables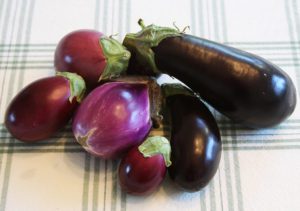 We're all in the thick of harvest season, aren't we? Whether you're a newbie vegetable gardener or a seasoned veteran, the timing of when to harvest vegetables can be tricky at times.
But don't worry, I've got you covered! In my column in today's edition of The Spokesman-Review, I do my best to take the mystery out of when the most ideal time is for picking the fruits of your labor. Here is a link to my column: A guide to let you know when it's the right time to harvest.
And just to further explain when to harvest vegetables, this week's "Everyone Can Grow A Garden!" video goes into more detail for you. I didn't have room in my column to cover peppers, garlic and tomatoes, so you'll find them in the video.
I don't know about you, but I'm very visual when it comes to learning new things. So I thought it would help if I showed you what I was talking about in my column. Take a look:
Have a great week!