May 28 Column: Friends of Manito Plant Sale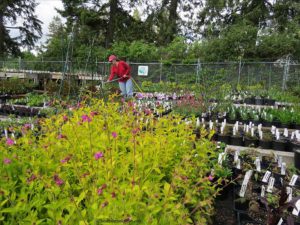 Who loves a plant sale? All of us, right? In my humble opinion, I think the Friends of Manito have the most comprehensive collection of wonderful plants that grow well in our Inland Northwest gardens. My column today is a preview of the Friends of Manito Plant Sale, which will take place on Saturday, June 3 from 8 a.m. to 3 p.m. Here is a link to it: Buy plants for butterflies, hummingbirds.
It's held in the area to the east of Manito Park's Gaiser Conservatory on Spokane's South Hill.
Be sure to check out their plant list, so you can start putting your shopping list together! And to further plan your strategy, look at plant list so you can find the plants you want quickly.
There will also be the "Clash of the Containers" competition, live music, garden art, children's activities, the popular plant list collections, information booths from community organizations, Master Gardeners to answer your plant questions, and so much more. Proceeds from the sale will go right back into Manito Park: what a great way to support your community while bringing home new goodies for your garden!
Here is this week's "Everyone Can Grow a Garden!" video, which is all about planting warm-season vegetable crops. (did you think we were never going to get warm weather for planting them this year?!)