May 21 Column: Landscape Design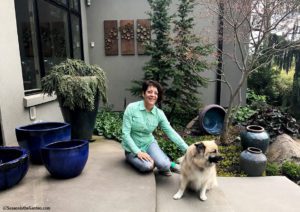 Landscape design is an important consideration when you want your garden to reflect your goals and desires. For my column today, I had the pleasure of interviewing landscape architect Barb Safranek (in photo at left). She is such a delightful lady with a very artistic eye, when it comes to gardens!
Here is a link to my column: Reflect your personality with a telling landscape design. In it, she shares some insight into coming up with a landscape design that is very appealing. If you'd like to see photos of projects she's worked on, be sure to visit her website.
She took me through her garden and, even though it was early in the season, there was still plenty to see and learn from.
This is one of her container water features, which I think is very striking: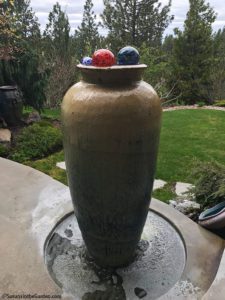 For my "Everyone Can Grow A Garden" video this week, I decided to show you some areas of our landscape, in order to demonstrate the process of considering one's goals, addressing problems and so on. I hope you will enjoy it.