April 16 Column: Trees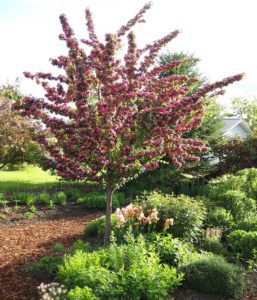 Have you ever taken a moment to admire a tree and appreciate all it does for the environment around it? Trees are pretty amazing and they just happen to be the topic of my column in today's edition of The Spokesman-Review. Here's a link to it: Trees give us so much, including beauty, clean air, sustenance.
It seemed like an important topic to cover, what with Arbor Day being on April 28th.
If you live in the Spokane area, and are looking for a fun way to celebrate Arbor Day, why not head to Finch Arboretum on Sat., April 29th for their Arbor Day Celebration? It includes a compost fair where you can learn about composting and — if you're a resident and brief proof — you can take home a free composting bin. How cool is that? There will also be non-profit agencies on hand, with many of them offering giveaways and family- or children-oriented activities. All of this information is included in an information box that ran with my column.
And now it's time for my next "Everyone Can Grow A Garden!" video. Even though it would've been nice to do a tree-oriented video, I felt it was important to continue with information on growing your own garden. Have a look:
And last but not least — just because I know at least one of you are going to ask! — the tree photo within this post is a 'Paul's Scarlet' hawthorn in our backyard. And the blossoms at the top of this post are from an unnamed crabapple tree. Even though there are far more attributes of great trees, it seemed appropriate for this time of year to feature some spring-bloomers!