Great Backyard Bird Count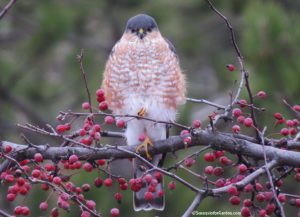 Do you enjoy birdwatching? There's an event coming up that I think we bird-lovers should all get involved in: The Great Backyard Bird Count. This year, it takes place from Feb. 16 to 19.
It's so easy to participate in it, too. There's no fee and you don't have to travel anywhere… other than walking out your door and counting the birds you see in your yard (or in another area, if you like) over the course of at least 15 minutes. You can do more than one count, as long as it's during the Feb. 16-19 period. Then you report your count(s) online. And that's it!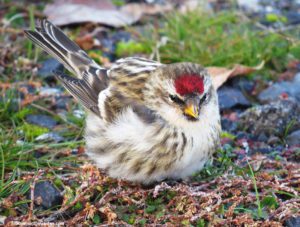 On the website for the Great Backyard Bird Count, there are detailed instructions that explain how to participate and how to report what you saw. You can also read a report that summarizes last year's bird count.
The GBBC takes place annually around the world so let's put our regions on the map this year.
I do hope you'll participate! It's a great excuse to get outside and watch the amazing birds around us, while helping researchers track what's happening in their environment.