Vegetable Report Card for 2017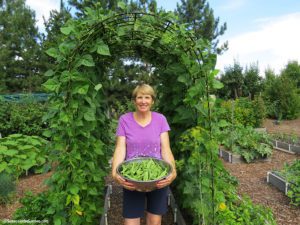 Now that the end of the growing season is here, it's time for my annual vegetable report card. In it, I list the varieties of each crop I grew and how they performed.
In February, I provided a list of everything we planned to grow. Some items are missing from the report card, most notably the winter crops that I've only recently planted in our hoop house.
Here's a link to this year's report card. This year, since we grew a few pepper varieties — and since my husband is crazy about both sweet and hot peppers — I got his input on their strengths and weaknesses.
What were our biggest challenges during the 2017 growing season? Definitely the heat and lack of water. Although I have to admit our warm-season crops (i.e., tomatoes, melons, squash, peppers and eggplants) were incredibly productive due to the heat, so maybe I shouldn't complain about it! But I really had to keep an eye on the soil moisture, which I sometimes forgot to do because of being so busy.
As you've probably already noticed, my final garden column for the 2017 season ran last Sunday. But don't worry because my normal routine is to write from February to October. And you can expect to see daily gardening-related posts on my Facebook page and frequent blog posts here, so I'm not abandoning you!
That said, I would like to thank you for being such faithful, supportive readers. It means the world to me and makes my passion for gardening even more enjoyable.