Raised Bed Gardening class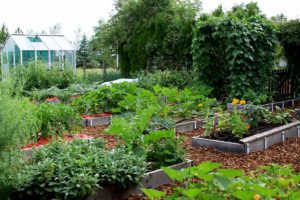 I will be teaching a class on raised bed gardening on Saturday, March 25th from 9 a.m. to noon and would like to invite all of you to it!
My husband Bill and I have been growing our vegetable garden in raised beds since the 1980's and I can't imagine growing them any other way.
This talk will be held at the Spokane County Extension building at 222 N. Havana St. It costs $12, which goes directly into the Spokane County Master Gardener program. You can register for the class on their website.
Here's what I will cover:
why raised beds are so ideal
how we became interested in them
materials to use for the bed: what's safe, what's not
how to assemble them
hoops, covers and other accessories for the beds
examples of different types of raised beds
how to grow cool- and warm-season vegetables in raised beds
This is truly my favorite class to teach each year and I hope you can come!