Vegetable report card time!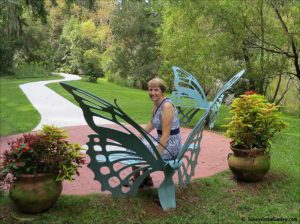 It's time for my end-of-the-year vegetable report card, so you will know how the different varieties I grew performed in my garden.
You might recall that I wrote an early-spring post showing a list of the varieties I planned to grow this year. As you read through the report card, you'll notice there are some varieties that I said I'd be growing that don't appear on the report card.
That's either because I ran out of room in the garden (a common problem here!) or I changed my mind. That's OK, right? So here is a link to the report card.
And just in case you weren't aware of it, I also wanted to mention that my column in last Sunday's (10/2) edition of The Spokesman-Review was my last for the 2016 garden season.
But don't despair! That's how it works each year: I write from February to October, then have a lovely 4-month break during which I pore over the seed catalogs, review my garden journal notes about this year's garden issues, read new garden books, write down the layout for next year's garden, and build upon my enthusiasm!
Also, I fully intend to write blog posts multiple times a week, as well as daily posts on my Facebook page. So I am not deserting you! And there are certainly plenty of gardening topics to talk about between now and next February, right?
But for now, thanks so much for your enthusiasm and support of my garden columns. I'm truly blessed to get to write about my favorite topic each year!