Sept. 4 column: Friends of Manito plant sale

Did you know that late summer and early fall are great times to plant perennials? This is an important fact because there's a wonderful event coming up that takes advantage of this: the Friends of Manito plant sale. Here is a link to my column about the sale in today's edition of The Spokesman-Review: Friends of Manito fall plant sale.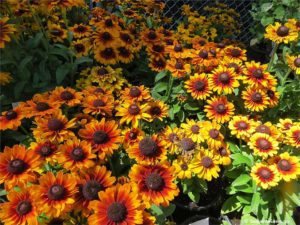 The sale will be held next Saturday (Sept. 10) from 8 a.m to 3 p.m. The location is just east of Manito Park's Gaiser Conservatory, 4 W. 21st Ave. in Spokane.
One of the things that will really make you want to go to the sale is the fact that they've got thousands of perennials marked at just $5 each. I had the opportunity to look at the plants recently and they are fabulous! (no, I don't get to buy them ahead of you, LOL)
If you're a member of The Friends of Manito, you get a 10% discount on your plant purchases. If you're not a member, no problem: you can sign up when you get to the sale and still get that discount.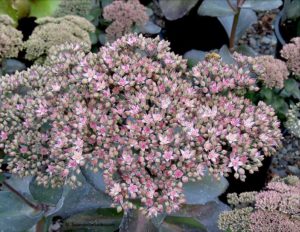 To view a list of the plants that will be available, go to the Friends of Manito website. As you can see by the top photo, there's will be plenty of wonderful ornamental grasses to choose from. There's also a list of the $5 perennials.
New at this sale are the Garden-in-a-Box packages. There are 4 themed gardens (zone 4 shade garden, xeric garden, hummingbird-attracting garden, and the deer-resistant garden) that you can pre-order through the Friends of Manito website and pick up at the sale. The packages include perfect plants for these designs and are reasonably priced.
I hope you can make it to the sale because all proceeds benefit Spokane's beloved Manito Park. It's a great way to contribute to the community while making your garden look awesome at the same time!