June 5 column: Friends of Manito plant sale

Ooh, ooh, ooh! The Friends of Manito plant sale is next Saturday (June 11) and you don't want to miss it! Here's a link to my column about the sale in today's edition of The Spokesman-Review: Add color to your garden with perennials from Friends of Manito.
If you live in the Inland Northwest, you are probably very familiar with these plant sales. If you aren't, they are well worth attending because TFM does a great job of offering thousands of outstanding plants that will grow well in our region. And not just any old plants — we're talking exciting new releases with amazing colors and textures.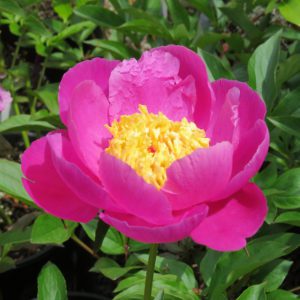 Many are drought tolerant and deer resistant — two of my favorite plant attributes. What makes these sales really special is that all proceeds will go right back into our beloved Manito Park. So it's a win-win situation.
If you are a Friend of Manito, you'll get a 10% discount on all of your plant purchases. If you aren't yet a Friend, no worries — you can join on the spot Saturday morning.
To view a plant list, go to thefriendsofmanito.org. The sale is located east of Manito Park's Gaiser Conservatory, 4 W. 21st Ave. Hours are 8 a.m. to 3 p.m.
Hope to see you there! I'll be easy to recognize because I'll be carrying an armload of plants, LOL!